Dental Bridges Waterloo - Dentist in Kitchener - Waterloo dentistry
Do you have missing teeth? Do you have chewing or speaking difficulties? Or are you embarrassed to smile in public?
If so, a dental bridge may be a good solution for you. A gap in your smile can have many negative consequences. While it can make chewing, speaking and even laughing something you avoid in social situations, the gap between your teeth can also result in severe misalignment of your teeth or even an infection. It is particularly important to take care of your gums, and a gap can make the gum more prone to decay. Additionally, the bone density of the jaw is also diminished.
One of the best solutions to this problem is a dental bridge which uses modern porcelain or other materials to give you a durable and natural-looking result. A dental bridge uses an artificial tooth implant to replace the gap between missing teeth. An open space is vulnerable to germs and bacteria, which can increase the risks of infection and other oral problems. When the new bridge is set, it will draw support from the surrounding teeth and increase the overall stability of your smile and the strength of your bite.
Dental bridges offers numerous benefits including:
Stabilizing adjacent teeth
Strengthening your overall bite
Reducing shifting teeth
Enhancing your smile's appearance
Avoid decay and infection in the gums
A dental bridge is custom-made to match your teeth's shade so they are natural looking. Once placed, it is semi-permanent, meaning only your dentist can remove it. However, with proper care, dental bridges can last for many years.
If you're looking for an efficient means to replace missing teeth, dental bridges may be a good option for you. Contact Dr. Tatiana Del Moral today to set up a consultation, where we can answer all of your questions and concerns. Welcoming patients from Kitchener and Waterloo!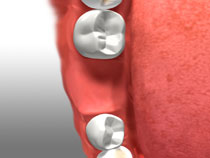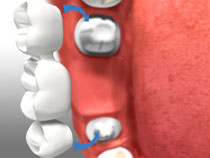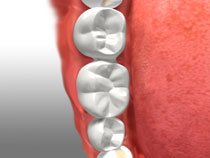 Bridges Educational Videos
1.) Cracked Tooth
2.) Bone Graft and Implant
3.) Sinus Lift 
Last Updated On
2021-09-22