Dental Crowns Kitchener - Kitchener dentist - Kitchener Dentistry
One of the most effective ways to treat a problematic tooth is with a crown. A dental crown, or "dental cap", is a type of dental restoration that can restore, strengthen, and protect a damaged tooth. Crowns can treat a variety of dental problems, such as broken teeth, decay, chips, cracks, and damage. A crown is placed over the affected area once it has been treated, cleaned and prepared to make sure it prevents further decay or infection while adhering for a long time.
Once the crown is permanently affixed to the tooth, it effectively becomes the tooth's new outer surface. Compared to bonded fillings, porcelain inlays or onlays, dental crowns cover your entire tooth's visible surface above the gumline. For this reason, crowns are highly effective for treating more severe forms of decay or the type of damage that can occur in a serious accident. They are often used as the last step in a root canal therapy, providing the treated tooth with a renewed surface.
Dental crowns can be made from a number of different materials, including gold alloy, porcelain, silver or a combination of these materials. However, porcelain crowns have proven to be extremely popular due to their aesthetically pleasing results. We will do everything in our power to accommodate your preferences, and will be happy to discuss the advantages and costs of each option.
If you're looking for a Waterloo and Kitchener dentist who knows how to get results for your smile, contact Dr. Tatiana Del Moral and our staff today!
We offer family dentistry to the Waterloo and Kitchener area, always with our patient's oral health at heart. We offer flexible appointments, digital x-rays, modern materials and treatments performed by an excellent, knowledgeable staff. We will go the extra mile to ensure you receive the best dental care. Contact us to book an appointment or consultation.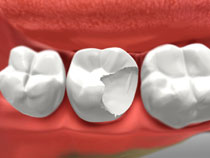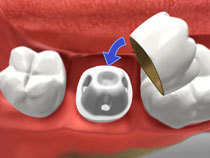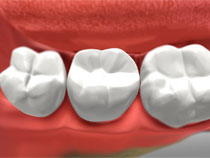 Crowns Educational Videos
1.) Cracked Tooth
2.) Bone Graft and Implant
3.) Sinus Lift 
Last Updated On
2021-10-17