Hygiene Services Waterloo - Kitchener Dentist - Waterloo Dentistry
To ensure that your smile stays healthy, it's important to brush and floss regularly. However, despite your best efforts, oral problems such as plaque, tartar, and gingivitis, can still occur. These are more likely when you factor in sweets and other bad habits that chip away at the enamel on teeth. Sugary drinks, coffee, wine and particularly habits like smoking can undo all of your work.
This is why regular dental checkups are important to prevent oral problems and to keep your smile healthy. You can prevent build up, discoloration and undetected problems before they become serious.
Dr. Tatiana Del Moral and her amazing team provide hygiene services dedicated to maintaining your healthy smile and keeping dental problems away. We also love welcoming patients of all ages, commiting to the highest level of service. Our comprehensive hygiene services include:
Debridement: plaque and tartar buildup are one of the main causes of oral health problems. Debridement removes plaque and tartar buildup, ensuring that your gums and teeth stay healthy.
Scaling and Polishing: besides removing plaque, we will scale and polish your teeth to remove unsightly stains.
Digital X-rays: as part of your exam, we will provide you with a digital-x-ray of your mouth. Digital X-rays allow us to get an in-depth look at your mouth and spot potential issues that the human eye can't see.
Our friendly, knowledgeable, and gentle hygienists, Carrie and Pauline, will provide you with personalized care and help educate you about the potential problem areas of your mouth. Our dental hygiene team is committed to providing you with amazing personal dental care and giving you the attention that your mouth deserves.
So if you are looking for a Kitchener and Waterloo dentist with a gentle touch, commitment to excellence and experience contact Dr. Tatiana Del Moral today!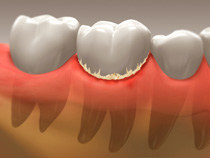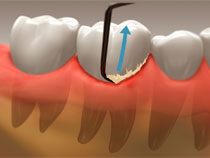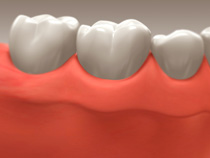 Last Updated On
2021-10-17