Dental Implants in Kitchener
Missing teeth are no laughing matter. Not only can it be embarrassing, missing teeth can increase the risks of infection and weaken your overall bite. The bone supporting the missing teeth can also lose its density and strength over time, causing the jawbone to shrink. Overall, having a gap between teeth is not a desirable outcome, and we can help you avoid this - no matter the case!
One of the best ways to replace a missing tooth is with implant restoration. Dental implant restoration involves placing a titanium implant directly into the jawbone, which will then support an artificial teeth much like a crown.

Unlike conventional dentures, your implant actually becomes part of your bone tissue which ensures that it stays firmly in place. The implant will eventually fuse with the bone and tissue. Once the implant is secure and the tissues have healed around it, an abutment and dental crown are attached to the implant to complete your new beautiful smile.
Dental implants offer numerous benefits given that you take care of your restoration and visit the dentist regularly for checkups:
They provide durable, long-lasting support for your smile. In fact, implants can last a lifetime with the proper care.
Stabilizes adjacent teeth and prevents shifting. This enhances your chewing ability.
Supports your jaw and helps to prevent bone demineralization that can cause your jawbones to shrink.
Natural looking results - once placed, an implant feels and looks just like a real tooth. None will be able to tell except your dentist. With modern materials like customized porcelain, we can get the shade of your teeth just right!
Wondering if implants are right for you? Contact Dr. Tatiana Del Moral, your cosmetic Waterloo Dentist, to set up a consultation today. We will be able to carefully examine your case and provide you with the ideal solution.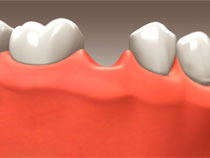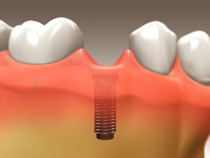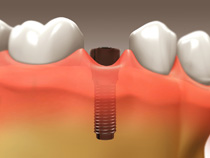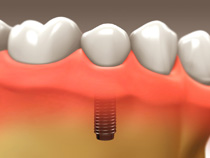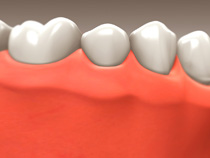 Implant Educational Videos
1.) Bone Augmentation
2.) Implant vs. Bridge
3.) Implant Supported Bridge

4.) Locator Implant Retained Overdenture
Last Updated On
2021-09-22