Invisalign in Waterloo - Invisalign in Kitchener - Waterloo Dentist
Dr. Tatiana Del Moral is a certified Invisalign provider! At our practice in Waterloo, we offer comprehensive orthodontic solutions for you and your whole family. Orthodontics aim to correct any issues with your bite, alignment and jaw. When it comes to orthodontic treatment, though, most people think of classical metal braces and wires which can put them off from receiving treatment all together. Some may feel too self-conscious or that they are held back socially and professionally by this type of treatment.
Fortunately, we have another great option for you: Invisalign Invisible braces! This revolutionary orthodontic system uses a series of clear plastic aligners to move your teeth into an optimal position and create the perfect smile.
Invisalign invisible braces offer a host of benefits:
They are fully removable, so they can be taken out prior to eating, drinking, brushing or flossing throughout the day.
With Invisalign, you can count on enhanced comfort compared to conventional metal braces, both physically and socially. This is because they have no metal wires or frames to be adjusted.
The Invisalign system is customized to your mouth's unique shape to ensure maximum comfort in realigning your smile.
Best of all, they are virtually undetectable due to the modern clear plastic used to make the aligners.
Each set of aligners has to be worn for a period of about two weeks as your teeth gradually shift into optimal alignment. Because the aligners are customized to your teeth's specific measurements, they provide high comfort and a very aesthetically pleasing results. As you finish with one set, we will provide you with the next during your periodic check-up visit. Invisalign treatment is highly individualized and targeted to your needs, so your treatment could take between 6 months to two years.

To give your smile a boost, contact us at our Waterloo office. Dr. Tatiana Del Moral is your family dentist for Invisalign braces in Kitchener & Waterloo. Set up an appointment today!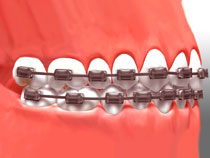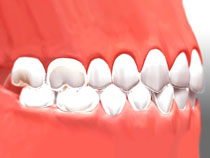 Last Updated On
2021-09-22