Root Canal Therapy - Dentist in Waterloo - Kitchener Dentistry
Have you noticed an increase in pain, sensitivity or even decay in one of your teeth? Is the pain below the gum lines? If so, you may need to have a root canal therapy. The best way to determine how to resolve your pain and discomfort is to have a careful diagnosis by our experienced team. We can help you get to the cause of the problem and give you solutions that will eliminate it. A root canal may be a necessary step to avoid the extraction of a tooth, an undesirable outcome to decay or injury, as well as significant pain and discomfort.
A root canal treatment is needed when the dental pulp inside the tooth become infected, decayed or damaged. This can be caused by a variety of issues, such as tooth decay, injury, a cracked tooth, or repeated dental procedures.
The dental pulp provides important functions, such as supplying the tooth with vital nerves, blood vessels and nutrients. But in the event that the dental pulp becomes infected or injured, it can harm the wellbeing of your tooth and start to cause serious pain. It can ultimately result in the tooth dying and requiring an extraction.
For this reason, a root canal therapy may need to be performed to remove the infected dental pulp. The inner pulp chamber is thoroughly cleaned to eliminate all bacteria and germs. A specialized dental material is then used to fill the chamber before the tooth is sealed. A dental restoration, very similar to a dental crown, is then placed on top to strengthen and protect the tooth.
All of our more advanced procedures can be performed using anesthesia to ensure your complete comfort.
If you're searching for a skilled family dentist who performs root canal therapy in the Waterloo and Kitchener area, contact Dr. Tatiana Del Moral today.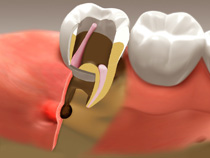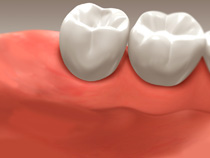 Last Updated On
2021-10-17