Teeth Whitening in Waterloo - Dentist near me - Dentist Waterloo
Are ugly stains ruining your teeth? Wish your smile could be whiter? If so, you'll be glad to know that Dr. Tatiana Del Moral offers professional teeth whitening in Waterloo & Kitchener. A healthy, beautiful smile ensures that you will create a great first impression. A great smile also improves your overall confidence and self-esteem, helping you feel more confident and reassured during social interactions. If you do not feel confident about your smile, you could suffer from low self-esteem and self-consciousness. Your smile should never hold you back, but open doors for you!
We have two main teeth whitening options which can meet your needs and schedule:
In-office: A bleaching gel will be placed on your teeth's front surfaces and left on for about 15 minutes. During this time, the gel gently lifts surface stains from your teeth. This process is repeated several times until your smile achieves its desired shade of white. In under an hour, you can have a brighter, whiter, healthier smile. We use gels and whitening tools not usually available at regular stores.
At-home: We can create a home whitening kit so you can whiten your smile without having to leave your home. The kit comes with a whitening gel and custom-made mouth trays that are made specifically for your teeth. You will have to fill up the mouth tray with the whitening gel and wear it for a short period of time every day during your treatment. Most patients should start to see a whiter smile within a week or so. Dr. Tatiana Del Moral and our passionate staff will give you instructions so you can get the most out of your treatment.
If you're ready to brighten your smile and improve your oral health for life, contact Dr. Tatiana Del Moral, your cosmetic dentist in Waterloo, to set up an appointment.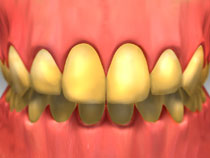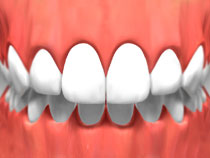 Last Updated On
2021-09-22